BINNENPRETFEEST
zaterdag 3 september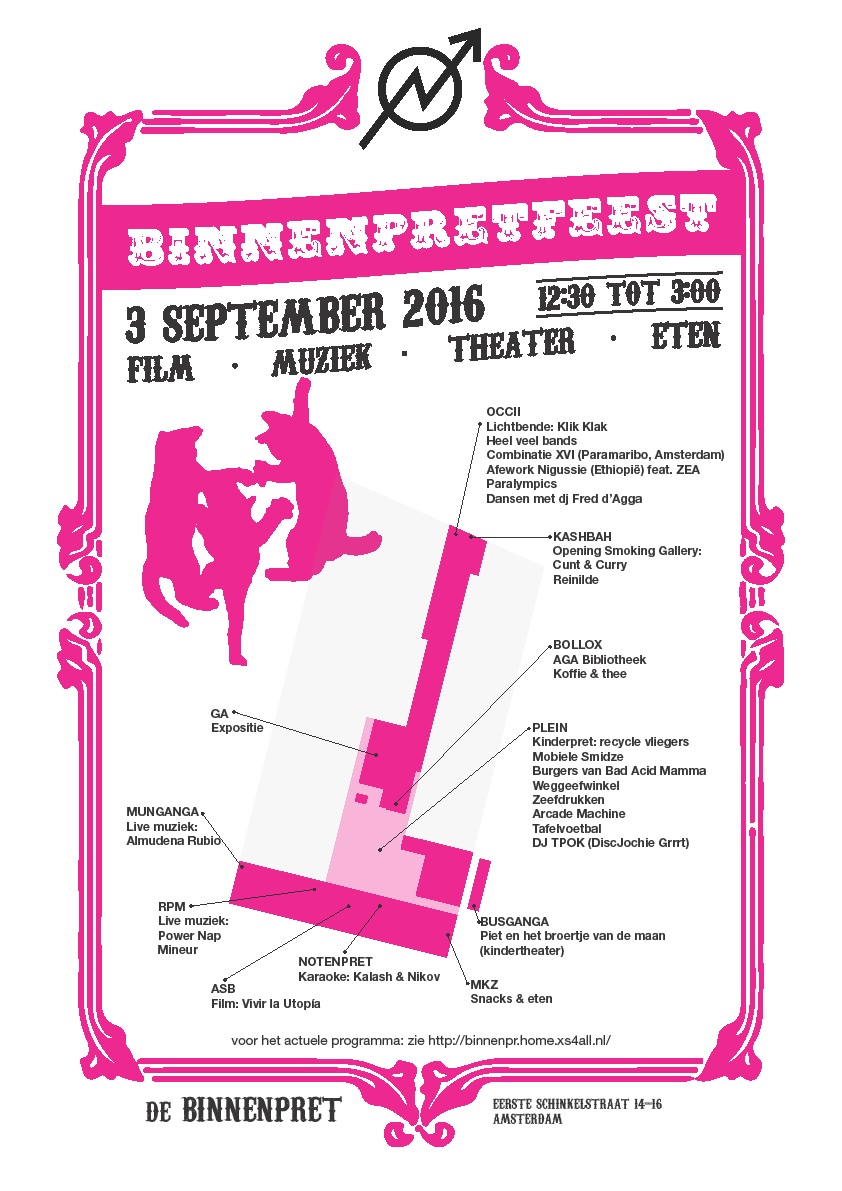 ~ A squatted horse tram garage became the oldest freespace of south Amsterdam.... ~
GARDEN SQUARE : from 12.30 till 21.00 h ongoing:
KINDERPRET – recycle kite krafting, button making, DIY forgery Blacksmith smidse from Bajesdorp for all ages, and more fun...
MKZ – Snacktime vegan Burgers from Bad Acid Mama & MKZ dinner
BOLLOX - Info Cafe & Anarchist Library with presentation Seasol booklet at 15:00 h
GAMES - for everyone Arcade machine, Tablefootball, Mega Yenga
GIVE AWAY SHOP – DIY-silkscreen print your own Binnenpret T-shirt, bring something to print on!
INFO STANDS – from other free spaces in town
DJ TPOK (DiscJochie Grrrt) will show you all corners of the globe!
GALLERY KORTSLUITING: ongoing exhibition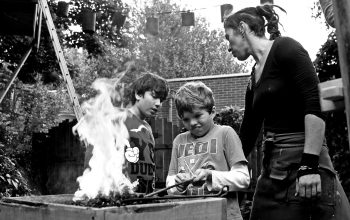 Party PROGRAM Binnenpretfeest on Saturday 3rd of september
between 12:30h and 3:00h
We open up and want u all over the place !
Entrance free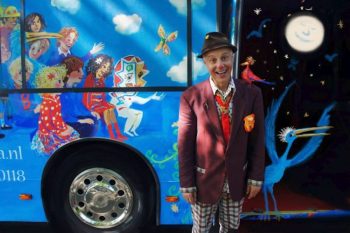 Theater: om 13:00, 14:00 en 15:00 uur Teatro Munganga in Busganga met PIET EN HET BROERTJE VAN DE MAAN
In front of the gate a poetic puppet play in the bus theatre: a story about travel. All ages/languages welcome!

atelier GA: from 14:00h ongoing
Various artists from Binnenpret add up to an exhibition in their open atelier...
rehearsal room KRAKENDE NOTENPRET: from 15:00h Karaoke time with Aris!
ASB office: from 15.00h film: Vivir la utopía, documentaire over de Spaanse revolutie
RMP sound studio: at 16.00h live music POWERNAP, at 19.00h MINEUR
CASA MUNGANGA: at 17:00h live music "ALMUDENA y DAVIDE", voice and guitar. Revolutionary and popular love folk songs from Spain and Latin America. + photos from the past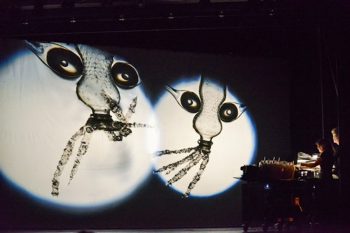 OCCII: at 16:30h-17:30h magic lantern theatre playwith live music: Klikklak by LICHTBENDE,
magic for all ages and languages! magische veranderingen met gerecycled beeldmateriaal en live muziek

at 21:00h –03:00h live music downstairs:
COMBINATIE XVI (Paramaribo/A'dam)
+ AFEWORK NIGUSSIE (ETH) feat. ZEA
+ PARALYMPICS + DJ FRED D'AGGA
+ KNIK ZINE (paper edition #4) & Silkscreenprinting
at 21:00h – 1:00h upstairs:
OPENING Attic Rainbow Makeover-X-Reinilde
live music: FEEDBACK
+ Cunt&Curry + DJ FRANK VIS
~~ so come and * celebrate with us * ~~
entrance garden till 21:00h Eerste Schinkelstraat 14-16
entrance OCCII from 21:00h Amstelveenseweg 134