Traditioneel openen we het nieuwe seizoen van de Binnenpret.
Bollox, GA, Kinderpret, MKZ, De Rakel, radio Patapoe, Lag, Mono Recording Studio, weggeefwinkel, OCCII, Teatro Munganga, Notenpret.
Alle ruimtes verwelkomen je met verschillende verrassingen, dus nodigen we je uit om langs te komen en te genieten.
doorlopend vanaf 14:00u voor alle leeftijden:
• GA open atelier, sleutelhangers maken, kleiwerk, pottenbakkers demonstraties
• TUIN: infostands
• KINDERPRET: maak je schatkist/knapzak en ga speuren
• FREESHOP: haar knippen en cocktailbar
• BOLLOX: buns
• LAG: ?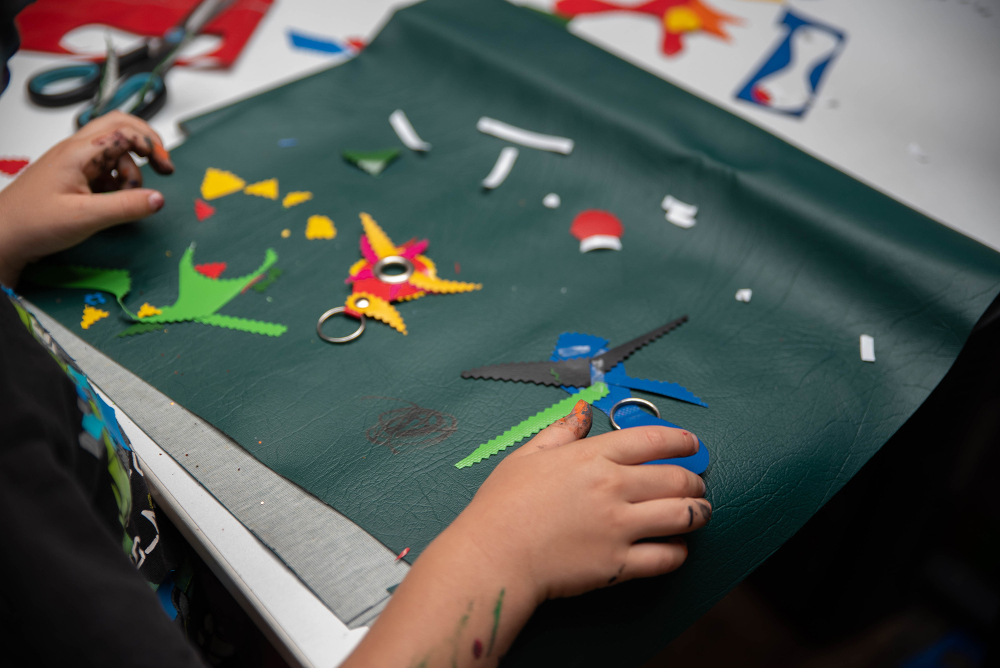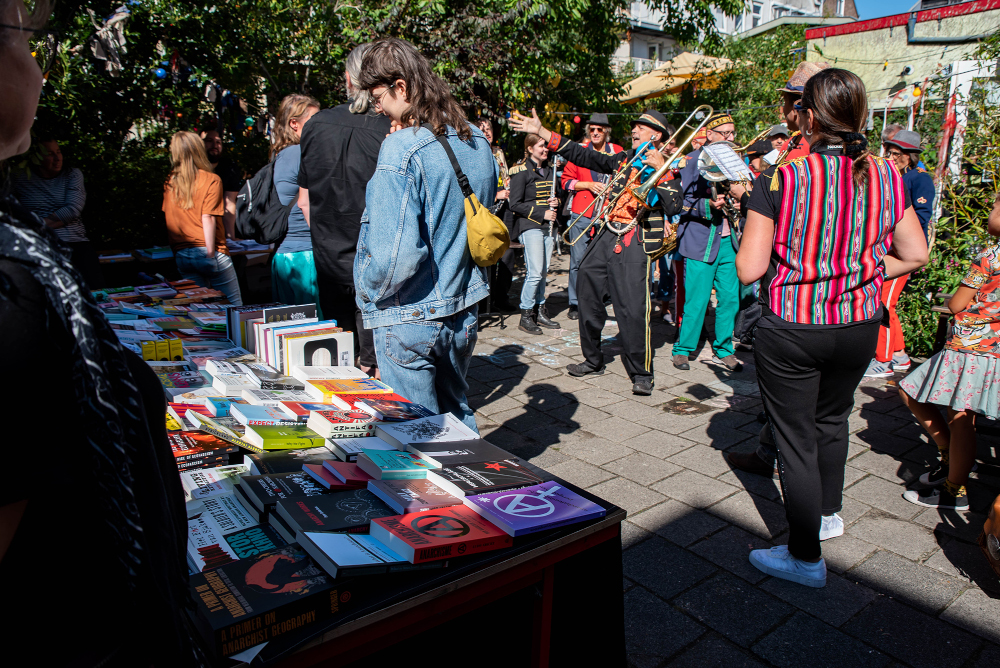 foto's door Susana Martins
14.30
&The (live music)
In Binnenpret Garden. &The started when Joost showed John some of their indie emo riffs. The Irish folk style of John's mandolin playing proved to be a surprising, but perfect fit. After a while Paqui was added on vocals and with her wide range adding another layer to the already diverse sonic palette. Partially rough-edged, partially intricate, &The weave songs with toil and care, like a sturdy and comforting hug or a blanket when you're napping on the couch.
video - FFO: Crywank, Los Campesinos!, Lankum
15.00
NOTENPRET: boeklezing: Grrrl on the Road + tips over hoe duurzaam & bewust te reizen!
Met Manuela aka Manupalooza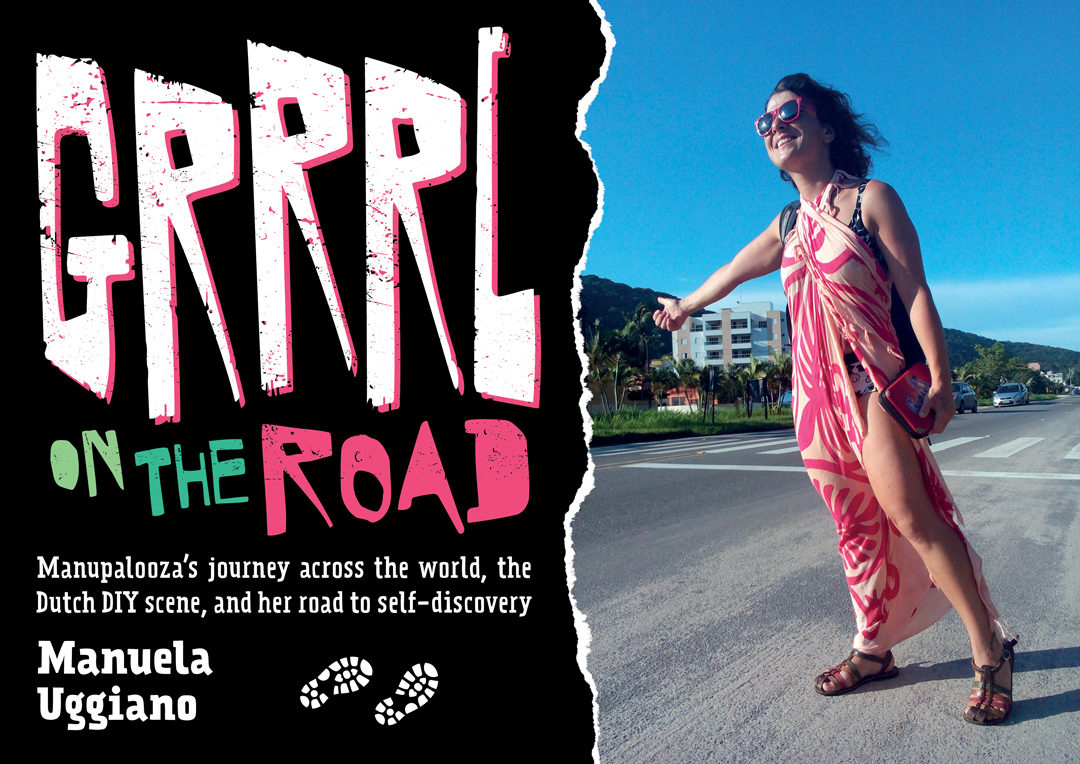 15.30 - 16.45
RPM: Live sessions by Bashira & more
audiolink
15.30-16.45 uur
RPM: live muziek t.b.a.
16.00
CASA MUNGANGA: Open Podium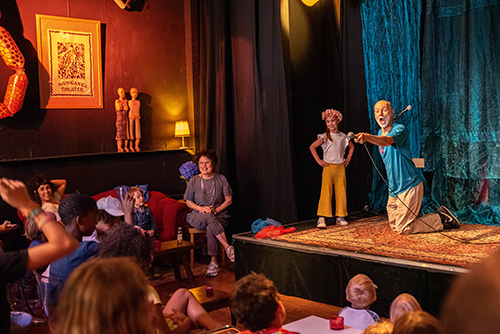 foto door Susana Martins
16.30
Garden: Wankel Fragile et la Machine, theater act by Saar & Raaf
17.00 -17.45
OCCII: DE CRISIS: een retropunkwaverock-band uit de stad met misschien wel de rijkste punkhistorie van Nederland: Arnhem.
Met roots in de do-it-yourself periode...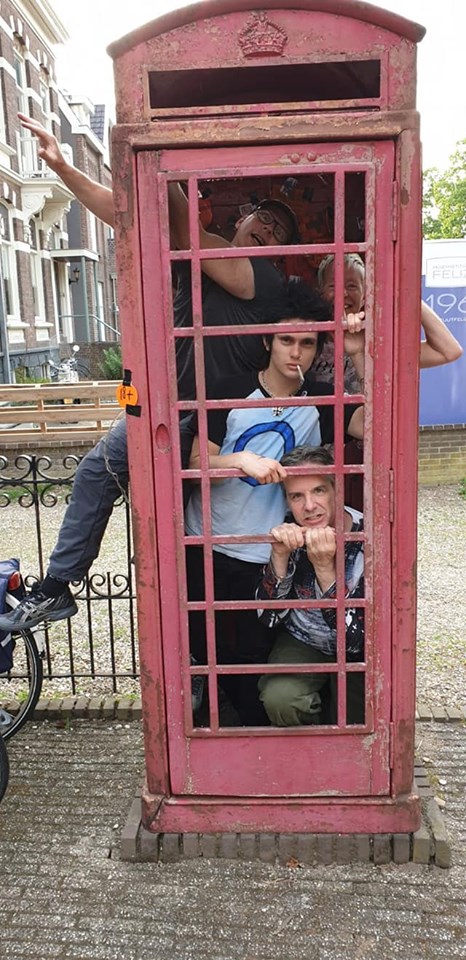 17.30
BOLLOX: Surprise!
rond 19.00 in de tuin
HOBOJOBOS is een folkpunkband uit Eindhoven. Met hun Nederlandstalige, energieke en tegendraadse muziek krijgen ze iedereen aan het zingen en aan het dansen ...
MKZ: food
20.00 OCCII live music DOOR OPEN: 20:00 - 01:00, First act starts 20:30. TimeSchedule TBA. | FREE | Donation for the Players.
TOTO BOROTO (Notenpret)
Five-piece bedroom pop from Amsterdam. Sometimes mellow, sometimes loud. Taking it easy for all you sinners.
SANTO BLANCO (Notenpret)
Three-piece based in Amsterdam, with roots in Aruba playing high energy garage punk with psych influences.
VOX REVOLTA (BRA/NL)
Vox Revolta: a dynamic 4-piece band bridging Brazil and the Netherlands with their explosive fusion of melodic punk hardcore. Recently formed, the band showcases some skilled musicians who infuse diverse influences beyond the punk rock realm, creating a thrilling and heavy sound that pushes boundaries, combined with some members more grounded to the punk scene. Get ready to be swept away by their electrifying performance!
KISS MY KNOBLAUCH
A brand new rusty duo consisting of Fishra and B.RuiZ. They will issue filthy noises and protest songs of quick words and tender loving feelings. Keep your eyes wet and your fists big.
JACKALOPE EYE
alt rock // shoegaze // grunge // #newband // Amsterdam
FFO: Dinosaur Jr, Supersuckers
check deze website voor updates
toegang: gratis
alle leeftijden en alle talen